AFTER ACTION REPORT: October 20, 2018
A beautiful day with spectacular automobiles and aircraft on display! We were celebrating International Model 'A' Day at Mojave Air & Spaceport with the Bakersfield Model 'A' Club!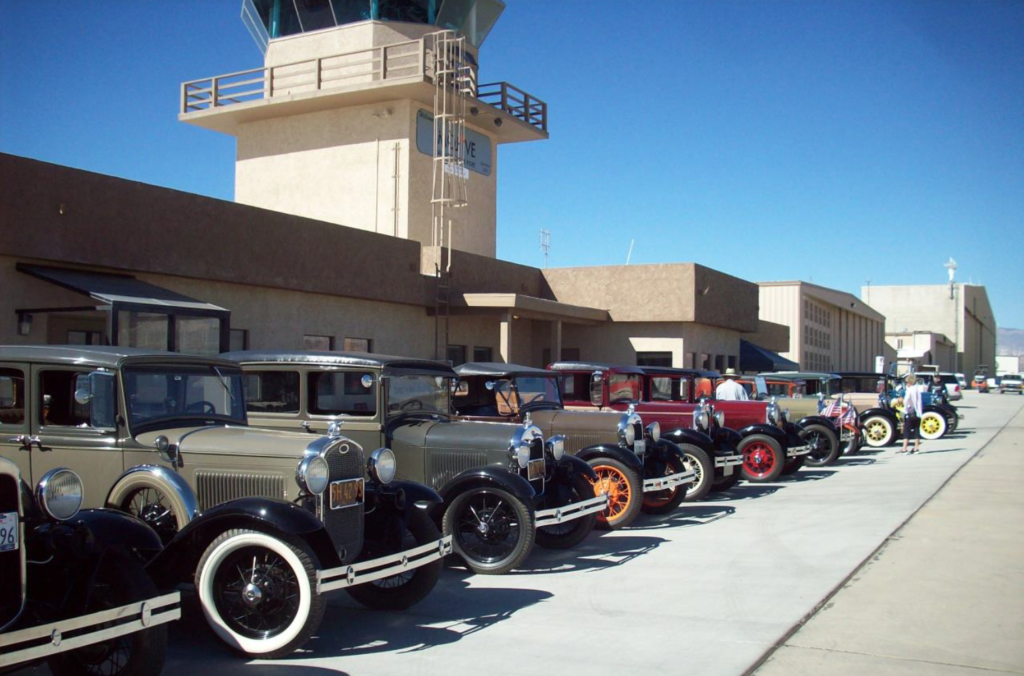 Dan Foulk gave a great history of the early days of the Ford Motor Company with Henry Ford. He told how the entire assembly line at the Ford Motor Company was changed to build the Model A! Henry's disdain for cosmetic vanity as applied to automobiles led him to leave the Model A's styling to a team led by his son Edsel, even though he would take credit for it, despite his son doing more of the work. Dan said, "Henry Ford and his son Edsel didn't get along at all." After reading some history of the company, I found it was much worse than that. Such a shame that a father would be so hateful towards a talented son who saved his company!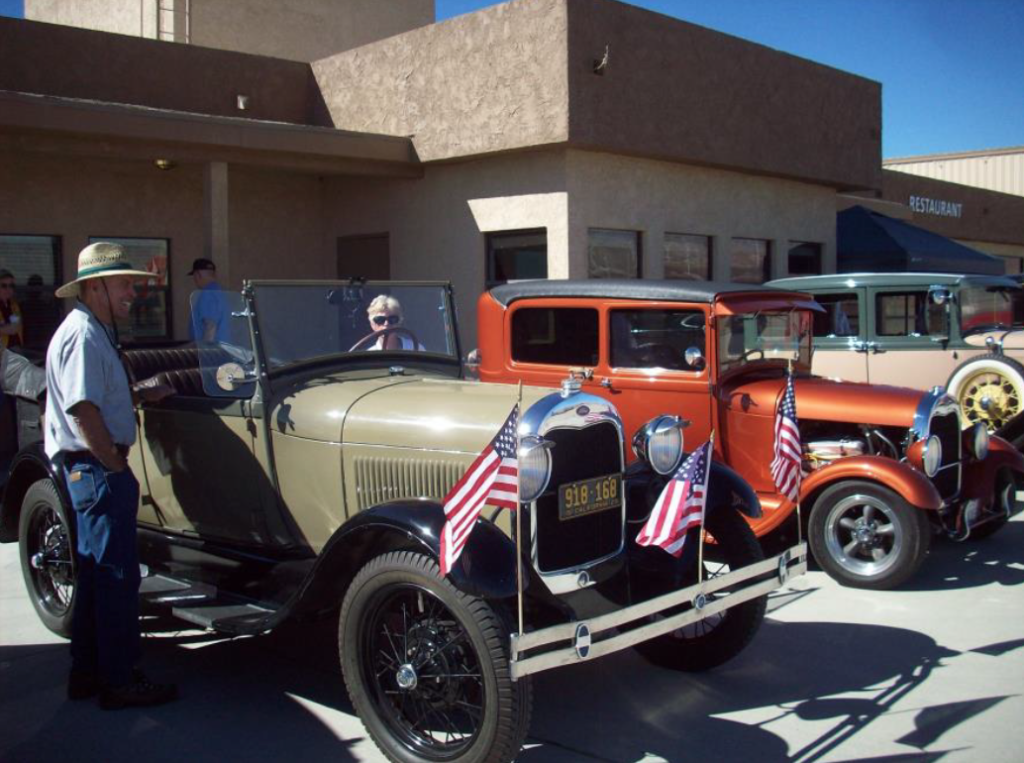 Edsel watched as General Motors posed an increasing threat with its strategy of building a variety of models for "every purse and every purpose." Innovations such as hydraulic brakes, a six-cylinder engine, electric starter and others found their way onto GM cars quickly – but took years to be offered in Ford models. 
The Model A was built from 1928 to 1931. Ford managed to get the design and production requirements in place for the release of the "New Ford Car" by November of 1927.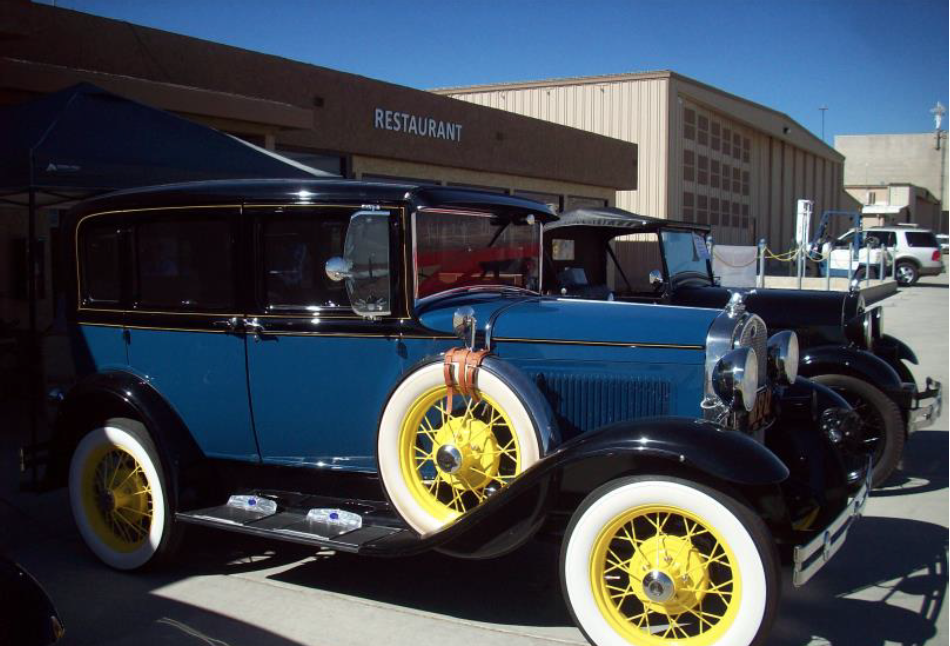 During its four-year production run, the Model A Ford would be offered in a wide variety of car and truck body styles and offered the cars in four colors. 
For 1928, Ford offered several different style passenger car bodies: Standard Phaeton, Standard Roadster, Standard Coupe, Special Coupe, Sport Coupe, Business Coupe, Tudor Sedan, Town Car, and Leatherback Fordor Sedan. Truck bodies included: Open Cab Pickup, Closed Cab Pickup, Pickup (box), "A" Panel Delivery, "AA" Panel Delivery, and Deluxe Delivery.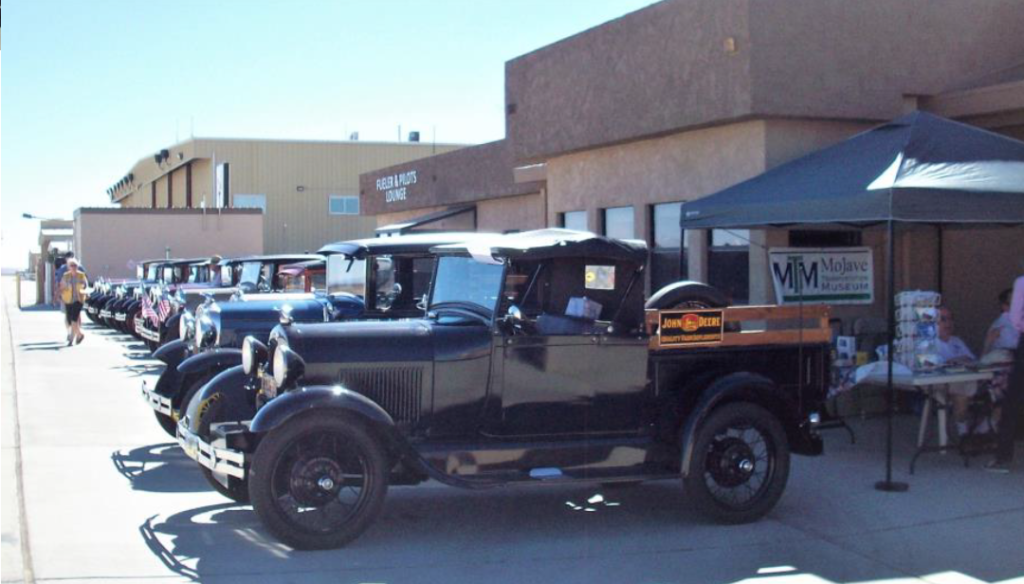 Bakersfield Model A Club member, Rick Davis told about the airplanes in the same era that used Model A, Model B or Model T engines for power too. 
The Pietenpol Air Camper is a two place, tandem seat, open cockpit plans-built monoplane. A Ford Model A or Model B 4 cylinder engine converted for flight, powered the aircraft.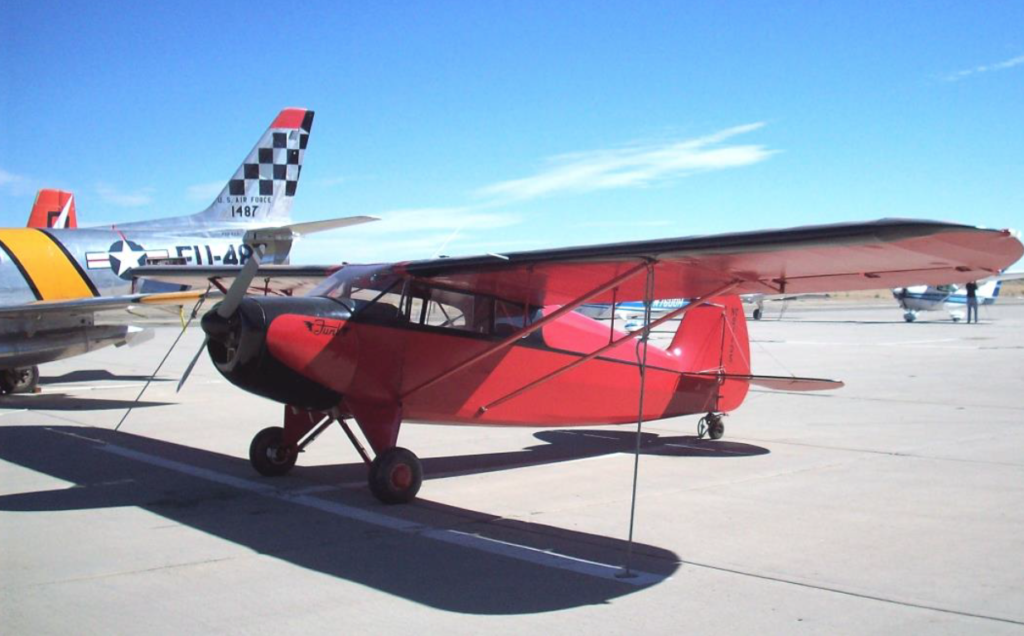 Bernard Pietenpol designed the plane so that the average person in the 1930's could build and fly it from almost any off-airport field. Even after eight decades, there are still loyal followers of the Pietenpol designs, building and flying low and slow, open cockpit aircraft. 
Another airplane that began life with a Ford engine was the Funk. Grace Stinemetz brought her 1946 Funk down from the T-hangars for display. 
Twins, Joe Conrad Funk (1910-2004) and Howard Clark Funk (1910-1995), were born September 17th, 1910 in Akron, Ohio. While in grade school they rebuilt a Model T automobile and at 17 years of age received a patent on an engine accessory. In 1926, the twins took their first airplane ride. The brothers eventually earned Engineering Degrees.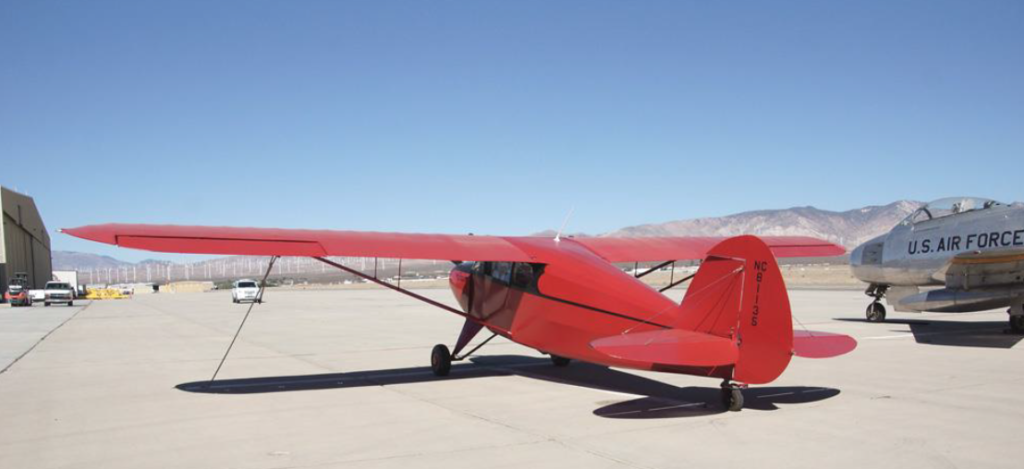 The main outstanding feature of the "Funk" aircraft was the innovative use of the Model "A" Ford automobile engine, which was turned "upside down and backwards." 
In 1941, after making about 110 aircraft in Akron, Ohio, the Funk Aviation activities were moved to Coffeyville, Kansas. During World War II, the Funk activities were limited to making various parts for the government. Upon resuming aircraft production, the Funk manufacturing organization produced an additional 255 Funk aircraft for an all-time total of 365 aircraft, of which 200 remain in existence. 
Grace's Funk is Serial number 265 and is powered with a Continental C-85. Thank you Grace for sharing your unique little airplane with us! 
Roy Gant took some great photos of the Model A's. Thanks for coming over from Bakersfield Roy!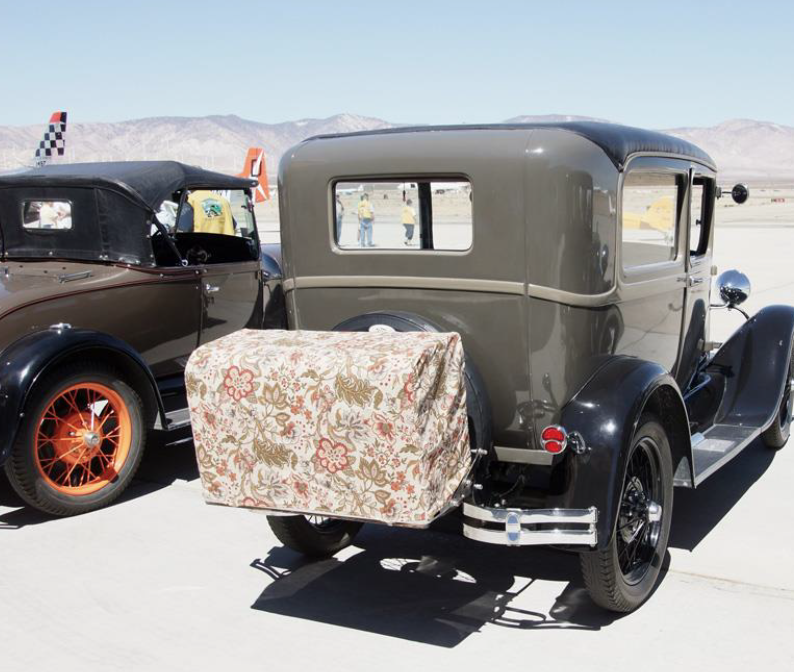 John Tumilowicz flew over from Tehachapi in his 2939 Piper J-3 Cub. I love this sweet 'real' airplane! Thanks John for coming to Plane Crazy Saturday!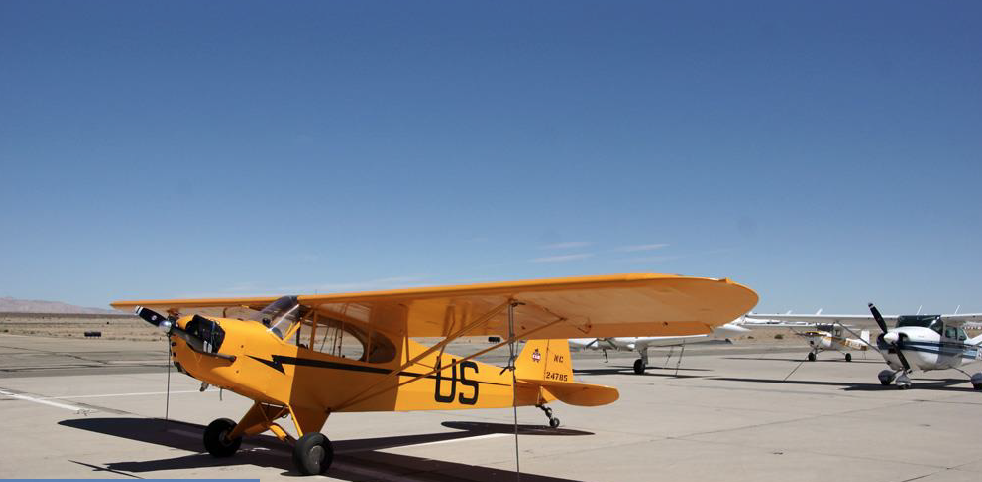 This beautiful 1972 Cessna 182P flew in from Orange County! There were 621 Cessna 182Ps built in 1972 and the 182 is one of the favorite models of all Cessna's built.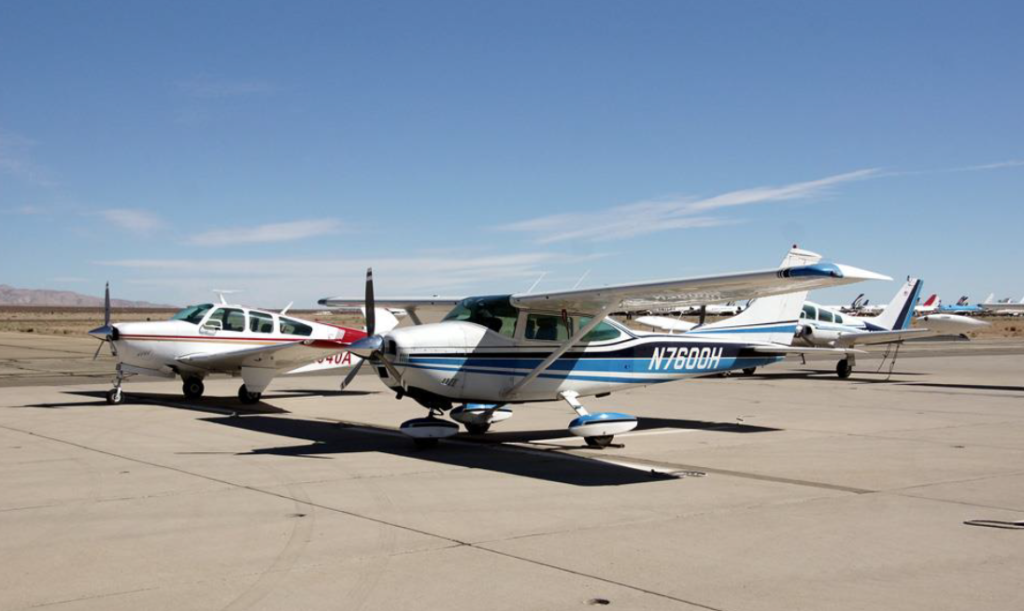 Parked next to the 182 is a great Bonanza that flew over from Little Buttes Air Park! Thanks Scott! Was great to see you and your co-pilot, Carl! (soon to be 2-years-old!) 
Mojave Transportation Museum President presented a Plane Crazy Saturday hat to Bakersfield Model A Club President and speaker, Mike Martin. 
The Model A Club gave Hansen a 2018 Model A calendar!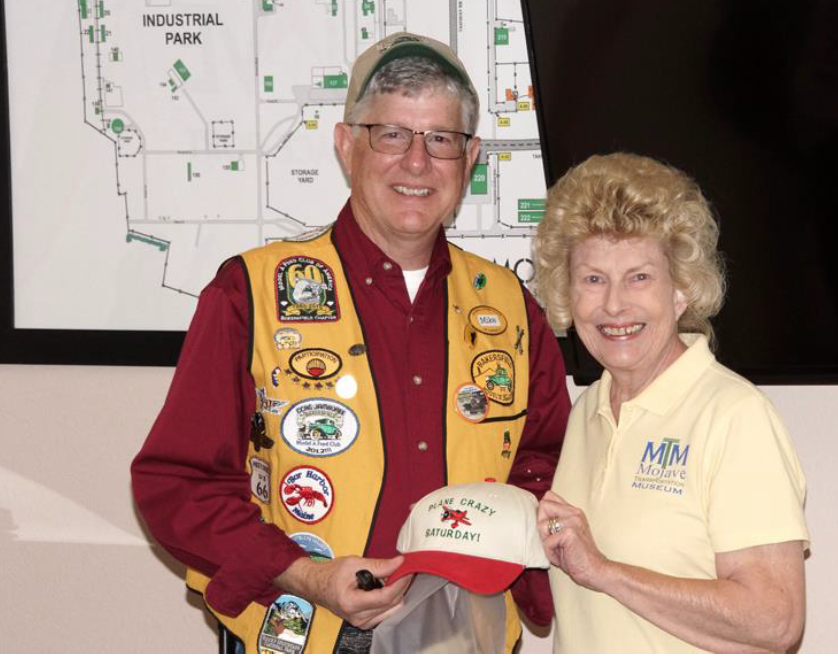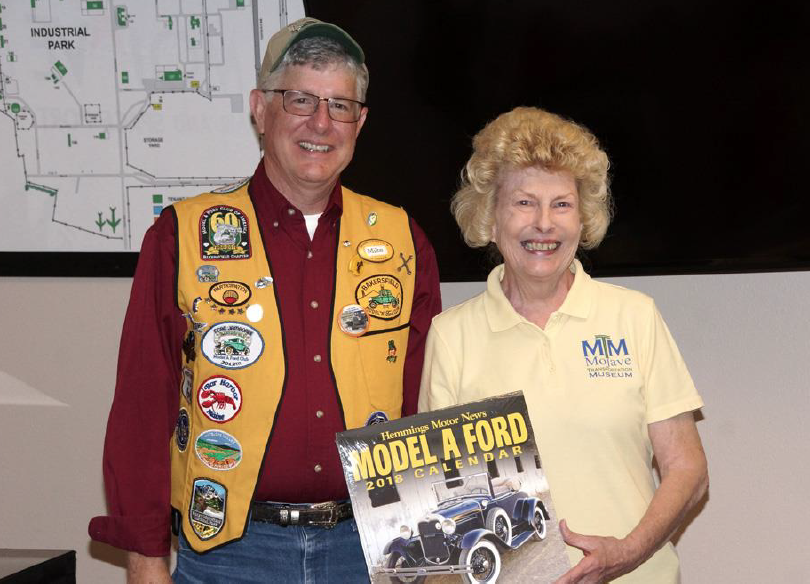 Martin shared some photos of their club visiting Edwards AFB in 1958 and touring the base with Model A owner and Edwards Model A Club member, Chuck Yeager!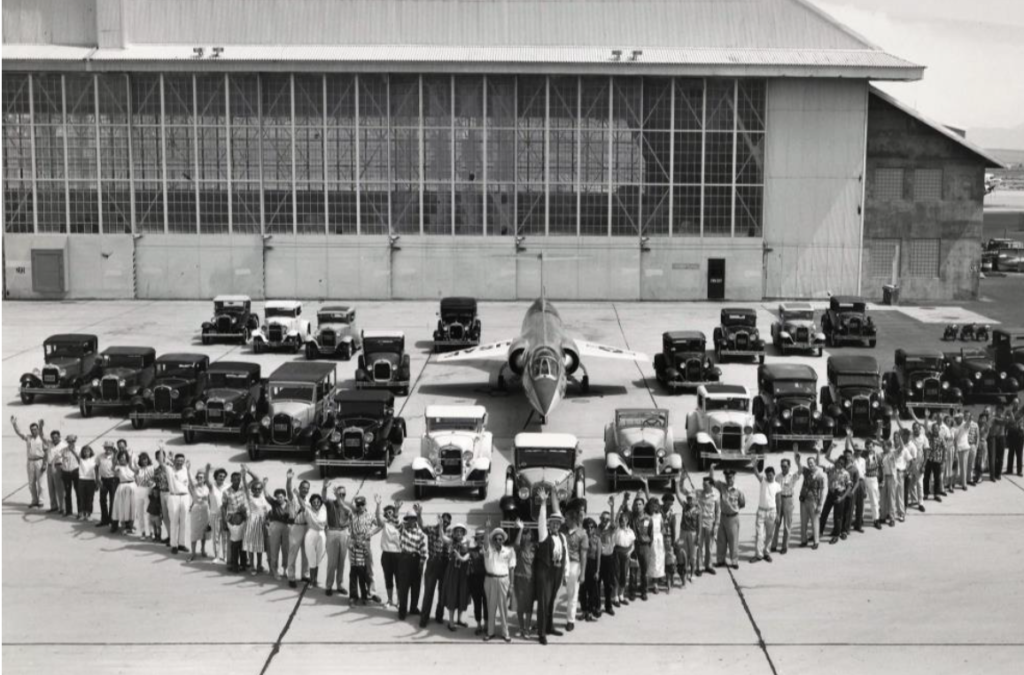 ---
Thank you to our sponsors!
Voyager Restaurant – Mojave  |  Kieffe & Sons Ford – Mojave/Rosamond  |  Thom Lapworth  |  Karl's Hardware – Mojave/Rosamond/Boron  |  Scaled Composites  |  Mission Bank – Mojave  |  Rosamond News – Rosamond  |  The Loop Community Newspaper  |  Civ-Mil Support Group