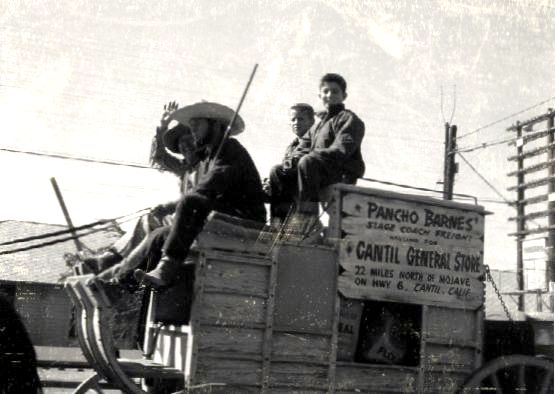 The town of Mojave began in 1876 as a construction camp on the Southern Pacific Railroad. From 1884 to 1889, the town was the western terminus of the 165-mile (266 km), twenty-mule team borax wagon route originating at Harmony Borax Works in Death Valley. It later served as headquarters for construction of the Los Angeles Aqueduct.
Located near Edwards Air Force Base, Naval Air Weapons Station China Lake, and Palmdale Regional Airport, Mojave has a rich aerospace history as well. Besides being a general-use public airport, Mojave has three main areas of activity: flight testing, space industry development, and aircraft heavy maintenance and storage. The closet airfield to the city, formerly known as the Mojave Airport, is now part of the Mojave Air and Space Port.
In 1935, Kern County established the Mojave Airport a half mile east of town to serve the gold and silver mining industry in the area. The airport consisted of two dirt runway, one of which was oiled, but it lacked any fueling or servicing facilities. In 1941, the Civil Aeronautics Board began improvements to the airport for national defense purposes that included two 4,500 x 150-ft. asphalt runways and adjacent taxiway. Kern County agreed the airport could be taken over by the military in the event of war.
Resource: Wikipedia