Roy Martin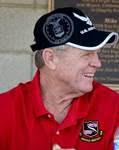 May 20, 2023
10am – 2pm
Talk begins at 11am ($2 donation)
Technology and Tactics of Operation Linebacker I and II of the Vietnam Air War
This talk will review the origins of the U.S. participation in the Vietnam War. The evolution of the air war over North Vietnam will be discussed. Finally, the talk will cover Operation Linebacker I and II to include first hand experiences employing various technologies and associated air tactics.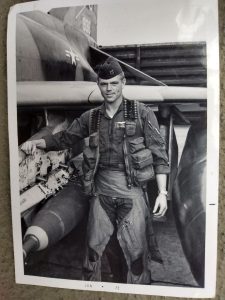 Roy Martin piloted over 200 missions in the F-4 in the Vietnam War. He is a retired USAF Colonel and retired test pilot for both USAF and Northrop Grumman. Martin has 45 years flying experience with over 10,800 flight hours in over 70 aircraft types.
BS degree in Aerospace Engineering from Parks College of St. Louis University
MS degree in Aero and Astro Engineering from Stanford University
Fellow and Past President of the Society of Experimental Test Pilots (SETP)
Talk begins at 11:00 a.m. in MASP Board Room (enter through the Voyager Restaurant)
Seating limited and RSVP required to attend talk.
Please RSVP: cathy@mojavemuseum.org or 661.342.0604

Donation for talk $2.00
DAY OF INFO
PLEASE NO SMOKING AND NO DOGS OR OTHER ANIMALS ON THE FLIGHT LINE
General Car Parking at Voyager Restaurant (1434 Flight Line # 58, Mojave, CA 93501)
Transient Parking Area – By Old Tower
KMHV – TWR 127.6 WX AWOS-3 (132.225) (661.824.5218)  |  Ground 123.9 Joshua Approach 133.65
www.airnav.com/airport/KMHV or www.mojaveairport.com
Thank you to our sponsors!
Voyager Restaurant (Mojave)  |  Comfort Inn & Suites (Mojave) |  Golden Queen Mining   |  Thom Lapworth  |  Karl's Hardware (Mojave/Rosamond/Boron)  |  Scaled Composites  |  Mission Bank (Mojave)  |  Rosamond News   |  The Loop Community Newspaper  |  Civ-Mil Support Group  |  Mojave Air & Space Port