Alex Kroll
October 21, 2023
10am – 2pm
Talk begins at 11am ($2 donation)
Chief Test Pilot, Universal Hydrogen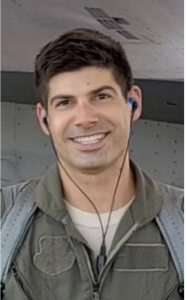 Alex Kroll is a former USAF Test Pilot and holds a BS and MS in Aerospace Engineering, an MBA, and an MS in Flight Test Engineering. He is a Distinguished Graduate of USAF Test Pilot School at Edwards Air Force Base, with 2400 hours of flight time in over 40 different aircraft.
Alex is currently the Chief Test Pilot at Universal Hydrogen. He also holds an Air Transport Pilot certificate and is type rated in the B737, DHC-8, and F-16.
Come and hear the exciting history being made at Mojave Air & Spaceport!! Alex will tell us about flying the latest hydrogen powered aircraft being flight tested here!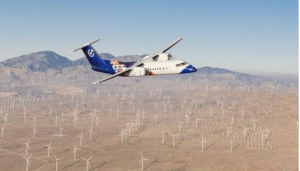 Talk begins at 11:00 a.m. in MASP Board Room (enter through the Voyager Restaurant)
Seating limited and RSVP required to attend talk.
Please RSVP: cathy@mojavemuseum.org or 661.342.0604

Donation for talk $2.00
DAY OF INFO
PLEASE NO SMOKING AND NO DOGS OR OTHER ANIMALS ON THE FLIGHT LINE
General Car Parking at Voyager Restaurant (1434 Flight Line # 58, Mojave, CA 93501)
Transient Parking Area – By Old Tower
KMHV – TWR 127.6 WX AWOS-3 (132.225) (661.824.5218)  |  Ground 123.9 Joshua Approach 133.65
www.airnav.com/airport/KMHV or www.mojaveairport.com
Thank you to our sponsors!
Voyager Restaurant (Mojave)  |  Comfort Inn & Suites (Mojave) |  Golden Queen Mining   |  Thom Lapworth  |  Karl's Hardware (Mojave/Rosamond/Boron)  |  Scaled Composites  |  Mission Bank (Mojave)  |  Rosamond News   |  The Loop Community Newspaper  |  Civ-Mil Support Group  |  Mojave Air & Space Port