Brrrrr! Cold, windy and very few folks flying! Tony Ginn was going around to airports putting up printed handouts to sell his Mom's T-18. A VX-9 F-18 was on the ramp and took off in the early afternoon, also a 1956 Cessna 180 flew in and was tied down.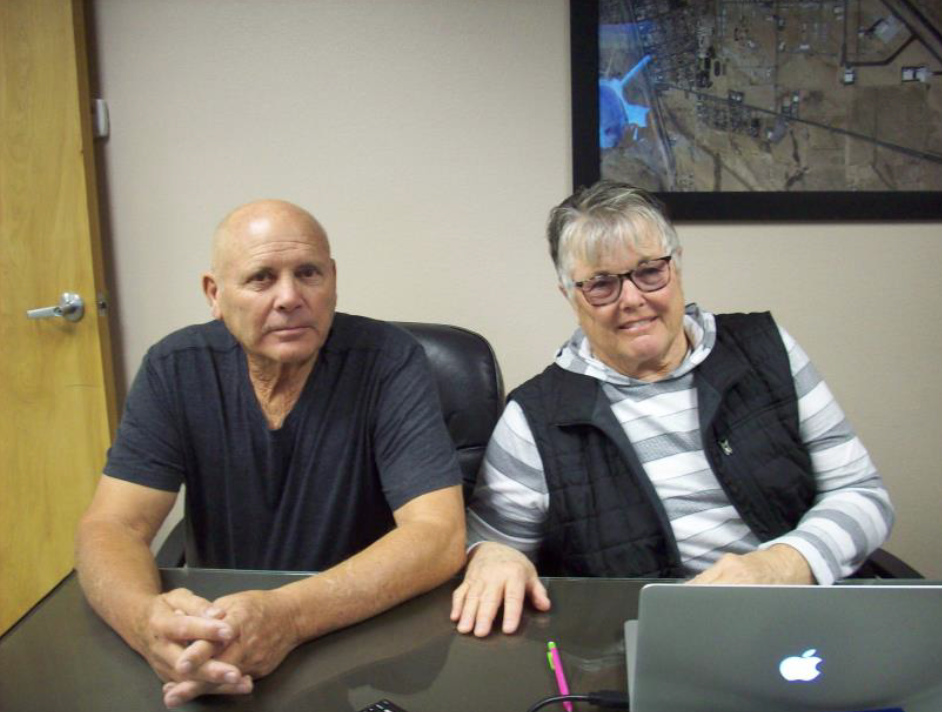 Char & Gary drove over from Ridgecrest to give their Long EZ presentation, but promised to fly the V-8 powered Rutan designed homebuilt over when the weather was nicer. 'We'll even take the cowling off, so everyone can see how the engine is mounted,' Char said. 
The couple met while attending Cal Poly San Luis Obispo in the 1960s. His major was electronics and he earned an MS degree at Oregon State University in 1969. Char majored in Physical Education at Cal Poly and earned her MA in Education at Oregon State University. 
Gary work for Texas Instruments in Ridgecrest for 25-plus years and Char taught at Burroughs High School in Ridgecrest for 25 years. What else do you do after retirement? You build airplanes, of course!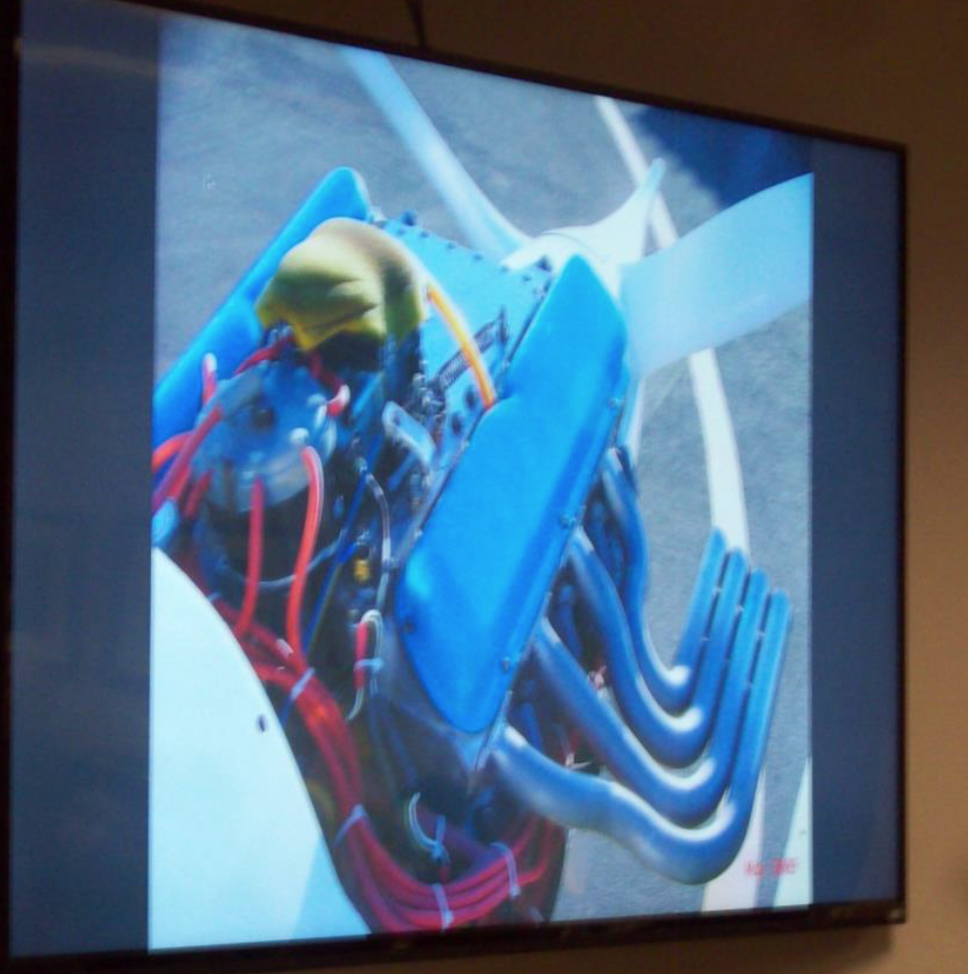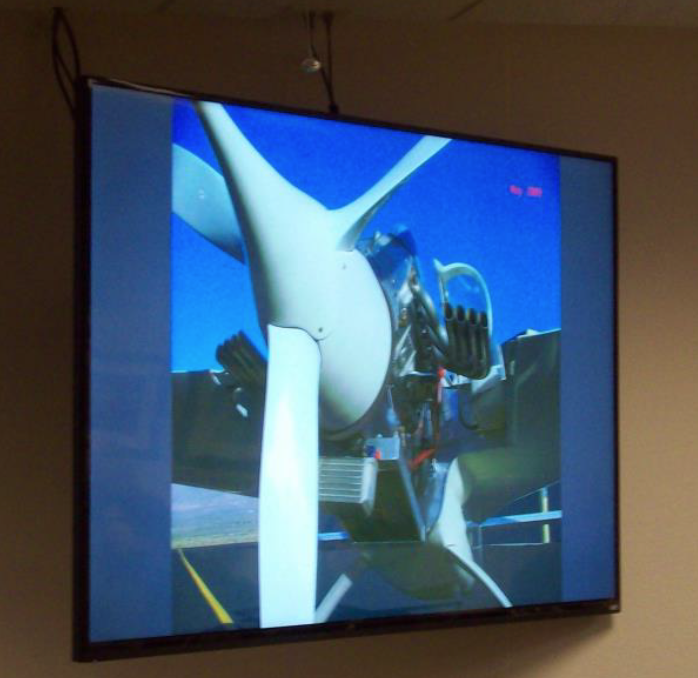 They bought plane from Rutan Aircraft Factory in 1983 for their LongEZ and purchased parts and materials from Aircraft Spruce. First flight for their 'stock' LongEZ powered with a Lycoming O-235 occurred in 1986. 
Gary saw a guy who had a Buick V-8 in his plane in 1989 and he was hooked. He had to do something similar. 
First, in 1996, while racing other EZ pilots, he used a cast iron stock Ford V-8 engine, but it was heavy, so he sought out engine builders for race cars. Armed with great inspiration and new ideas, he got serious and started spending lots of money! 
In 1998, Gary built up a Ford Racing aluminum 302 block, with a forged stroker crank and forged pistons. 360 cu-in. Aluminum heads, water pump, oil pump, lightweight starter, roller valve gear, dual MSD (multiple spark discharge) ignition. 2 lb, 8 amp alternator. 8 individual exhaust pipes exiting where the cowls join at the rear. He's got a12 x 24 x 2" radiator under the oil pan that's fed from a NACA belly scoop (a common form of low-drag air inlet design, originally developed by the U.S. National Advisory Committee for Aeronautics (NACA) the precursor to NASA in 1945.) Engine weight is 338 lb dry, and he claims 260hp at 3500 RPM. About 6 gallons per hour at 200 miles per hour, and 250 top speed. Total plane weight of 1060 lbs. By 2005, he had tweaked all of the bugs out until he is finally satisfied with his final buildup. 
Great talk and well received by all. The Antelope Valley Ninety-Nines turned out in support of their sister Ninety-Nine, Char Spencer. 

MTM gave Gary a Plane Crazy Saturday hat and Char a Mojave Air & Spaceport coffee cup.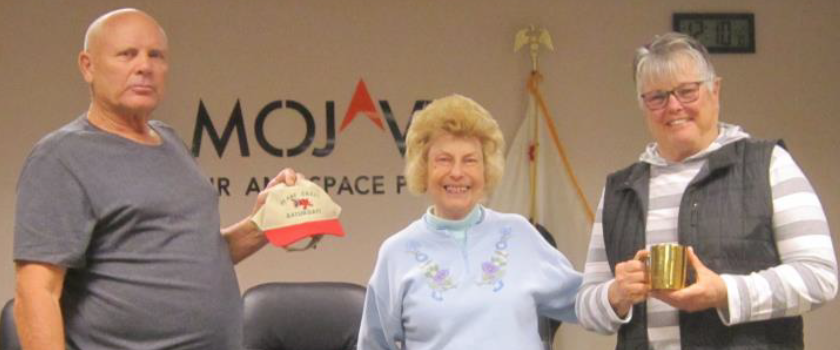 Despite the cold windy weather, everyone had a great time! 
Bill Deaver, Steve Rushford and Julia Pengilley were on hand to promote shirts, books and various transportation items, including solar kits and gliders.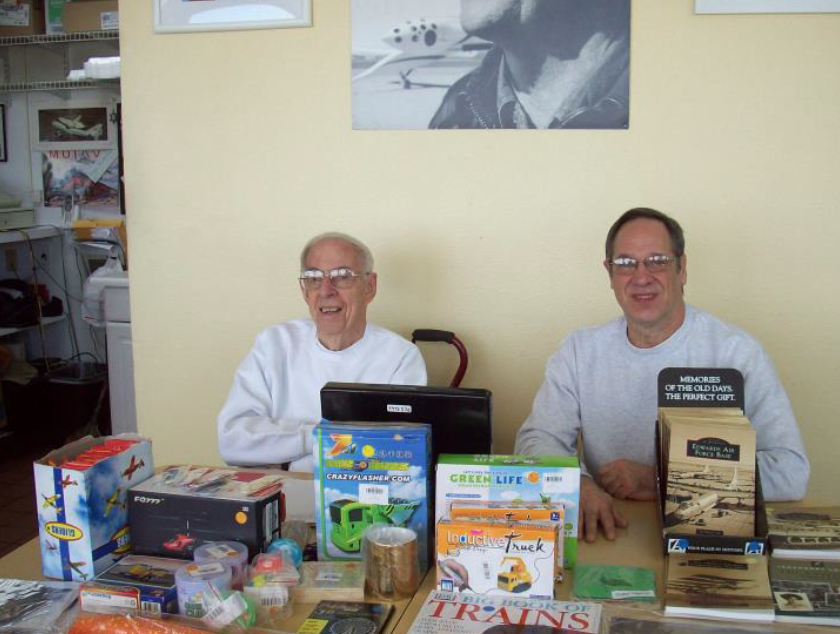 Al Hansen brought out the Canadair F-86 and the North American T-28B.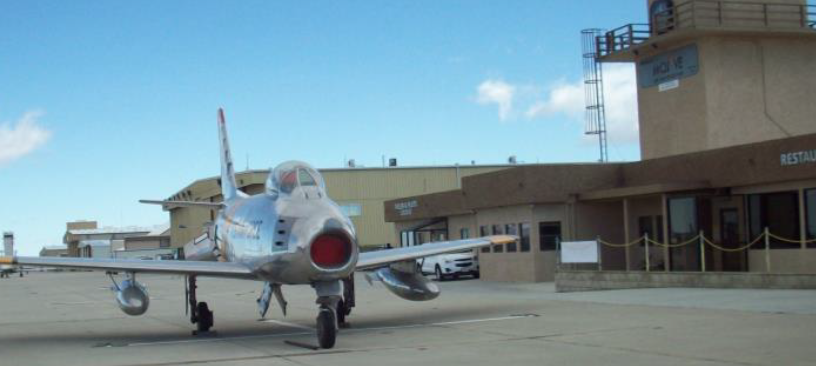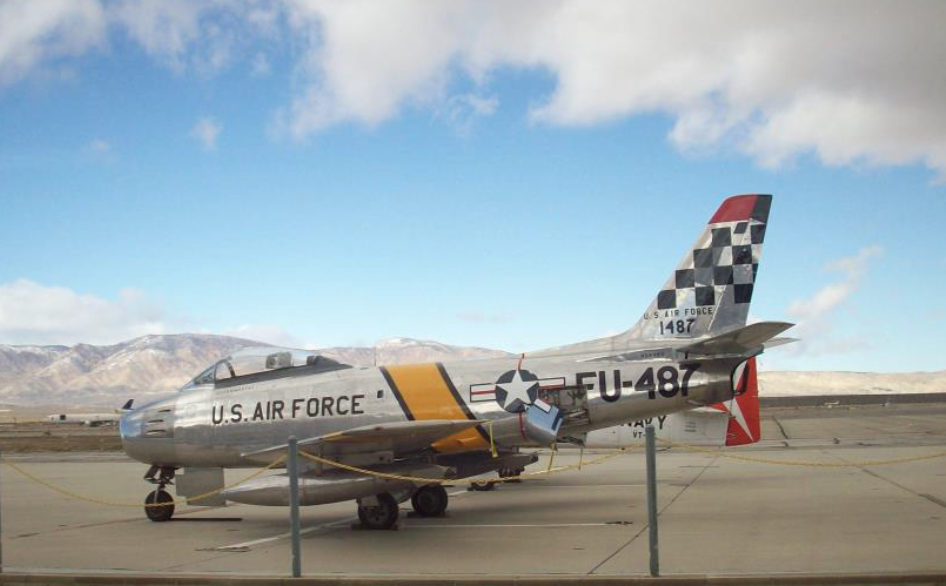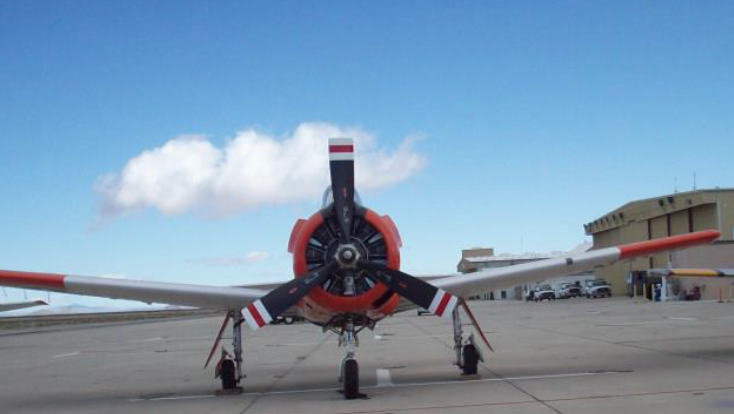 ---
Thank you to our sponsors!
Voyager Restaurant – Mojave  |  Kieffe & Sons Ford – Mojave/Rosamond  |  Thom Lapworth  |  Karl's Hardware – Mojave/Rosamond/Boron  |  Scaled Composites  |  Mission Bank – Mojave  |  Rosamond News – Rosamond  |  The Loop Community Newspaper  |  Civ-Mil Support Group