AFTER ACTION REPORT: June 16, 2018
Beautiful weather greeted us for June Plane Crazy Saturday. Winds out of the southwest were manageable for pilots flying in, many of whom used runway 22 at Mojave Air & Spaceport. 
Wonderful presentation by Barbara Schultz about her new book and biography of visionary leader, Cliff Henderson! Although we had extreme technical difficulties with getting the com! Although we had extreme technical difficulties with getting the computer and the TV to communicate, Barbara just jumped in and started describing Henderson's contribution to aviation and how he turned the National Air Races into a spectacle that thrilled thousands of people. 
Henderson's biography covers over eighty years of this man's fascinating life. 
After serving in World War I, Henderson operated a Nash automobile dealership in Santa Monica area and was an exceptional promoter. He presented week long automobile shows and even offered an airplane ride in a WWI Jenny at Clover Field (SMO – Santa Monica Airport) to anyone who purchased a new Nash! 
All of the attendees lined up after the presentation to chat with the author and purchase an signed copy of Barbara's new book that is full of photographs. The book is printed on heavier quality paper and has 28 pages of color photos! 
Henderson improved the Cleveland National Air Races in the 1930s by building permanent grandstands for spectators and a new administration building that housed executive offices, restaurants, club rooms, a press room other important accommodations. There were buildings to house the military and a dozen steel and brick hangars were available for contestants to use for aircraft maintenance. 
Barbara conducted research for this book over a period of three years and she has the ability of bringing aviation adventures to life again for the reader! You can purchase this great book online! 
The Antelope Valley Ninety-Nines had a great showing for Barbara's presentation, as she is immediate past Chairman of this chapter. Pictured are (l to r): Char Spenser, Nell Justice, Cathy Hansen, Barbara Schultz, Lynne Hsia, Erin Hambrick, Rosemary Jensen and Carol Reukauf. 

Voyager Restaurant was full with Ninety-Nines and other aviation fans that day too.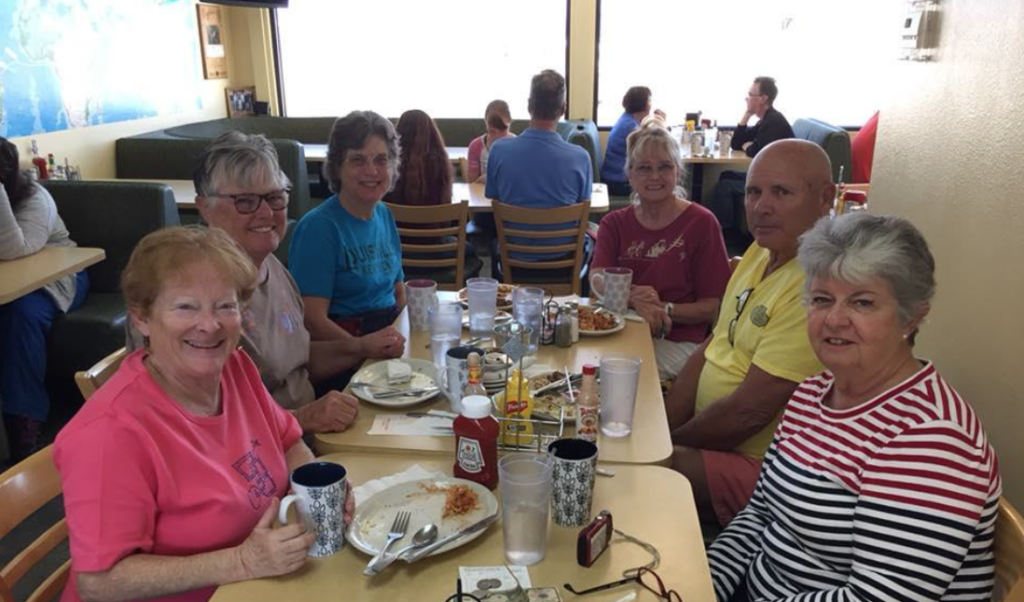 Phil and Barbara Scultz flew their beautiful Bonanza to Plane Crazy this time!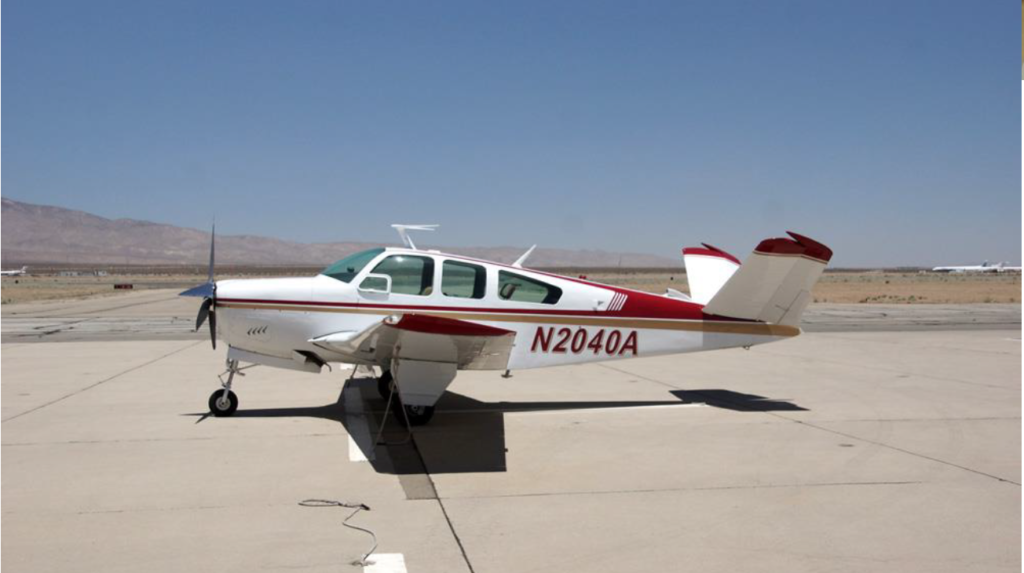 John Tumilowicz of Tehachapi flew his beautiful Experimental MJ-5 Sirocco in for display.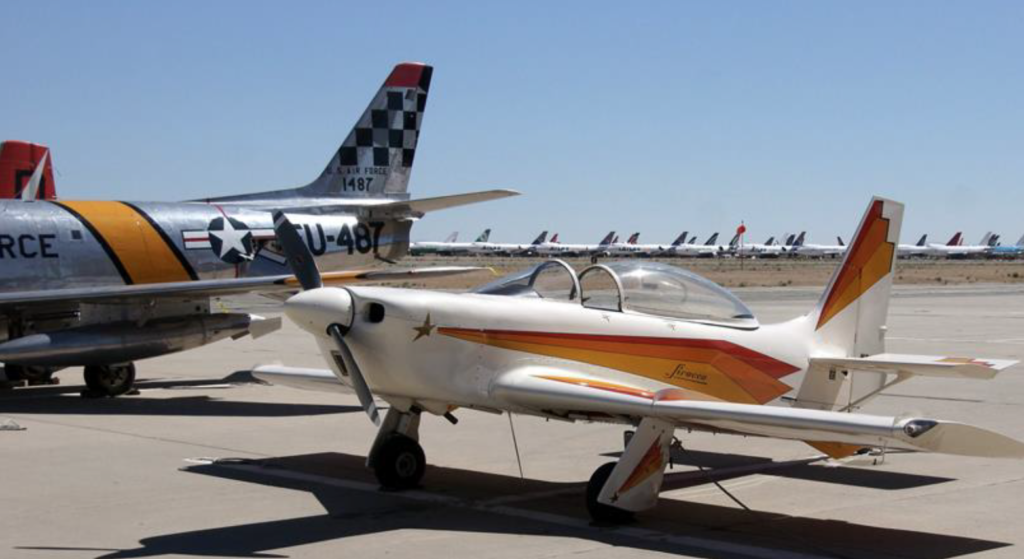 John's Sirocco has a 200 horsepower Lycoming IO-360 engine. 

The Jurca MJ-5 Sirocco is a two-seat sport aircraft designed in France in the early 1960s and marketed for homebuilding. It is one of many wooden homebuilt designs from Romainian born designer Marcel Jurca. Thanks John! 
Al Hansen pulled out the Canadair Mk-VI and North American T-28 for display. 
Had some special guests from Lemoore NAS visit us too and they were flying F-18F Super Hornets! (VFA- 94) They purchased lots of fuel!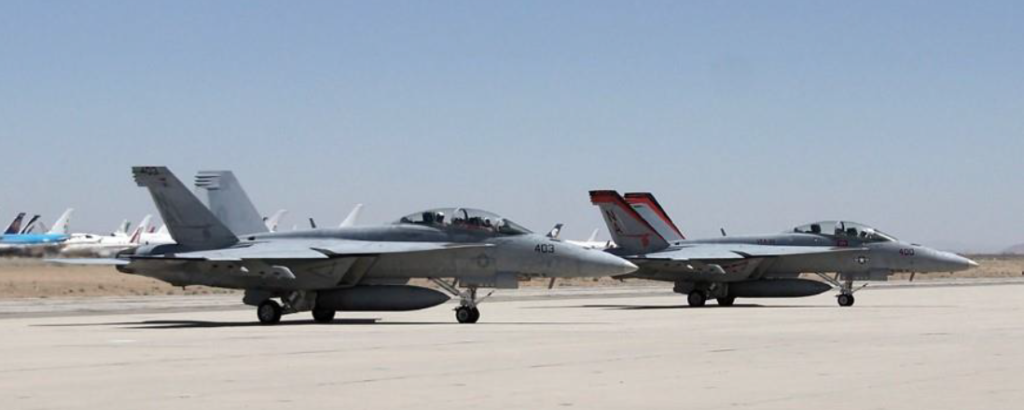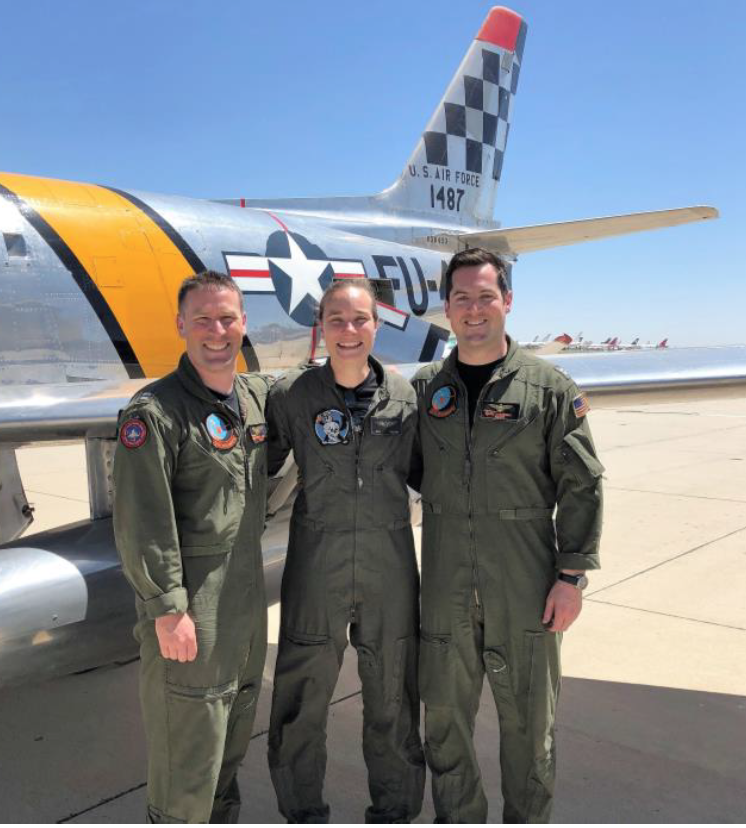 Combat fighter pilots from different eras and different services, but still have a common thread – they love to fly! 
Dick Rutan, former MISTY pilot – Vietnam, flew F-100s, VFA-94 Navy pilots flying F-18F Super Hornets, talked about pulling Gs, survival equipment, what has changed through the years and what has stayed the same in the military.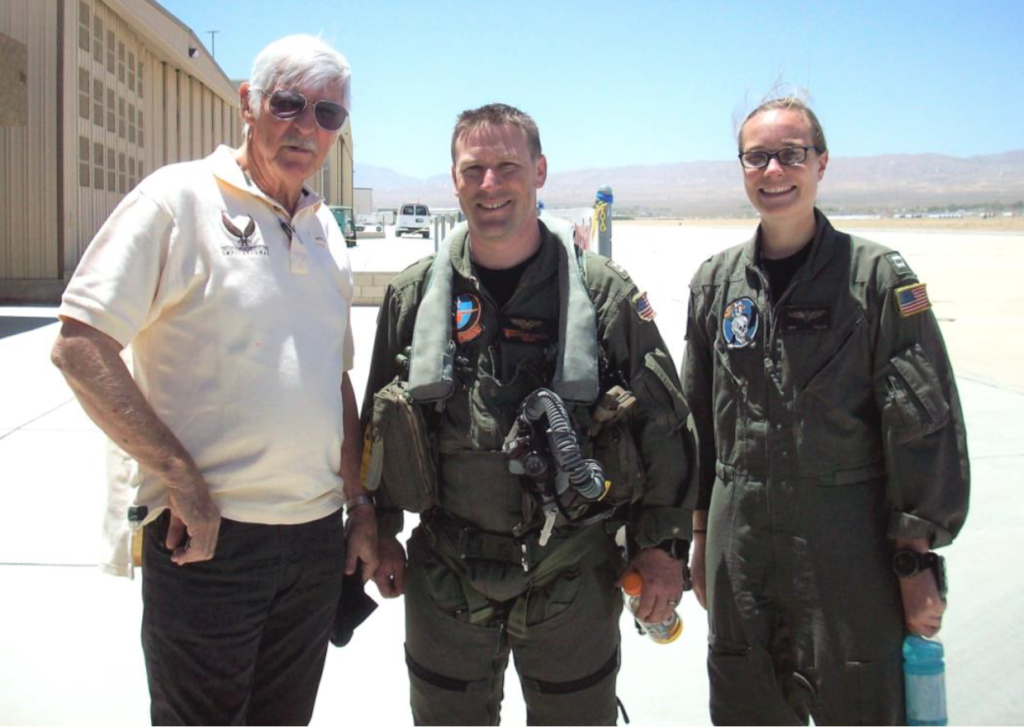 ---
Thank you to our sponsors!
Voyager Restaurant – Mojave  |  Kieffe & Sons Ford – Mojave/Rosamond  |  Thom Lapworth  |  Karl's Hardware – Mojave/Rosamond/Boron  |  Scaled Composites  |  Mission Bank – Mojave  |  Rosamond News – Rosamond  |  The Loop Community Newspaper  |  Civ-Mil Support Group

SaveSave