Amazing day at Plane Crazy Saturday!! The weather really cooperated nicely! Cloudy, but no rain and not too cold, with light winds from the south, switching to the west in the afternoon. All in all a great day!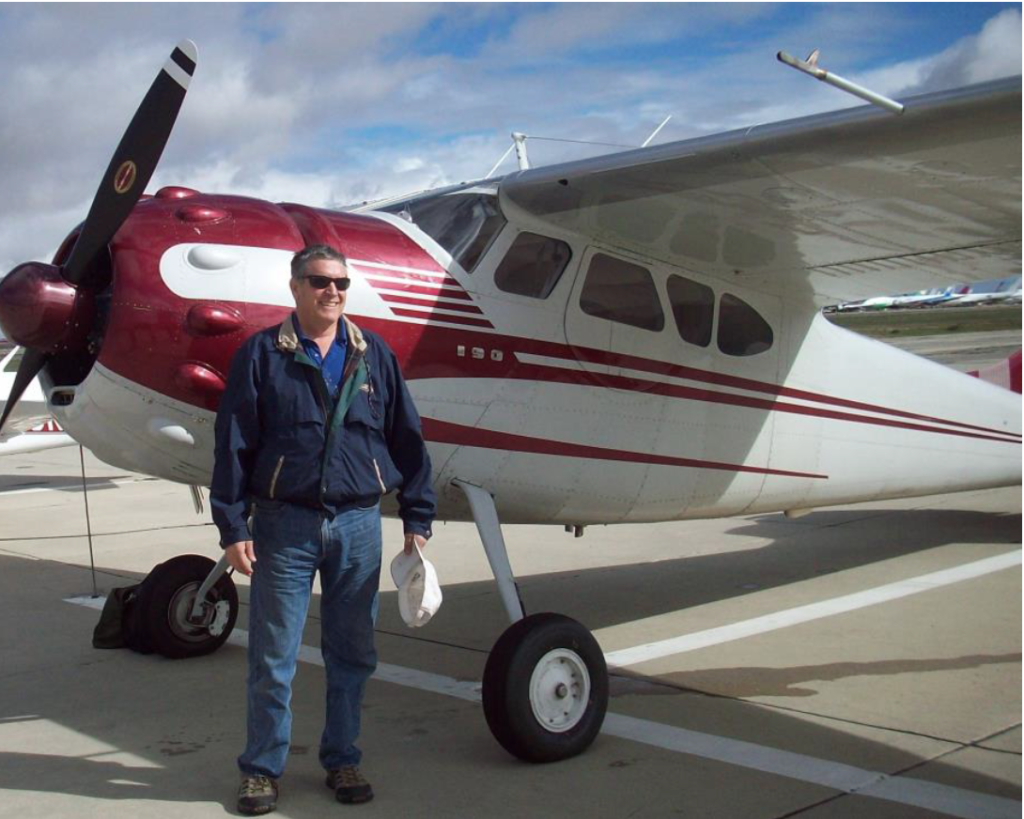 James 'JB' Brown is really awesome! He is a test-pilot's test pilot!! His presentation was so clear and concise, just perfect! AND he has a great sense of humor – he loves talking to pilots and was very enthusiastic!!
PLUS he brought his gorgeous 1953 Cessna 190!! THANKS JB! Loved your observations on flying the Soviet fighters MiG-21 and MiG-23!
Lancaster Mayor, Rex Parris, sent a special recognition to Plane Crazy for JB too!
JB was a Lockheed-Martin test pilot with the F-117 program for eight years and then transferred as lead F-22A Raptor test pilot in January 2010.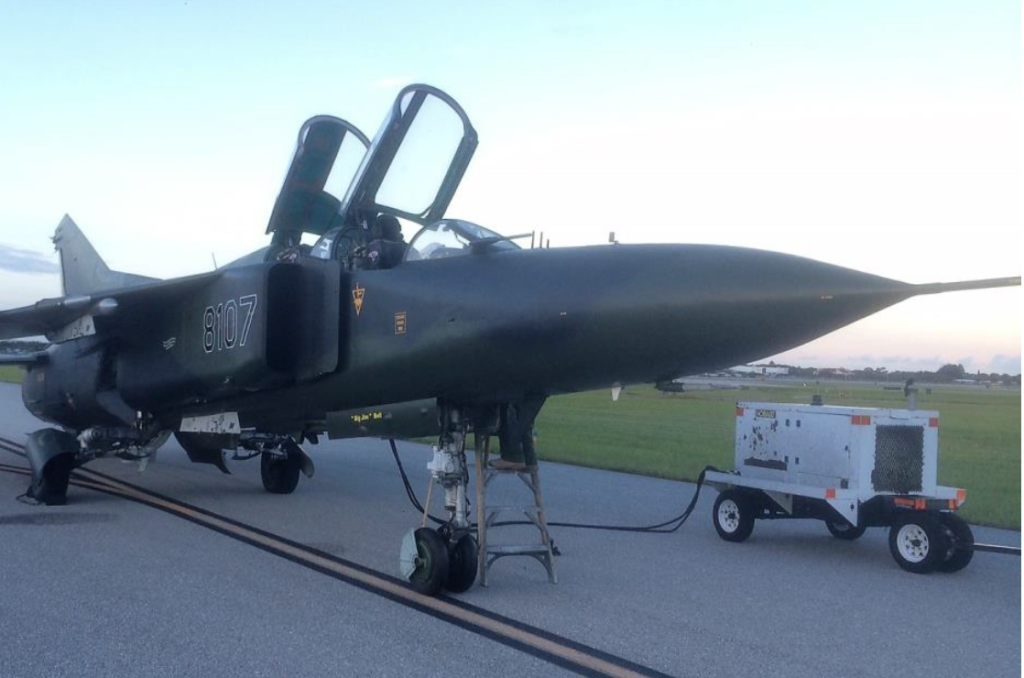 He became the first test pilot to reach 1,000 flight hours in the F-22. If you include his hours in the F-117, Brown has more flight time in stealth jets than any other pilot in the world! He retired from Lockheed two years ago, 2015 and now serves as Chief Operations Officer at the National Test Pilot School at MASP.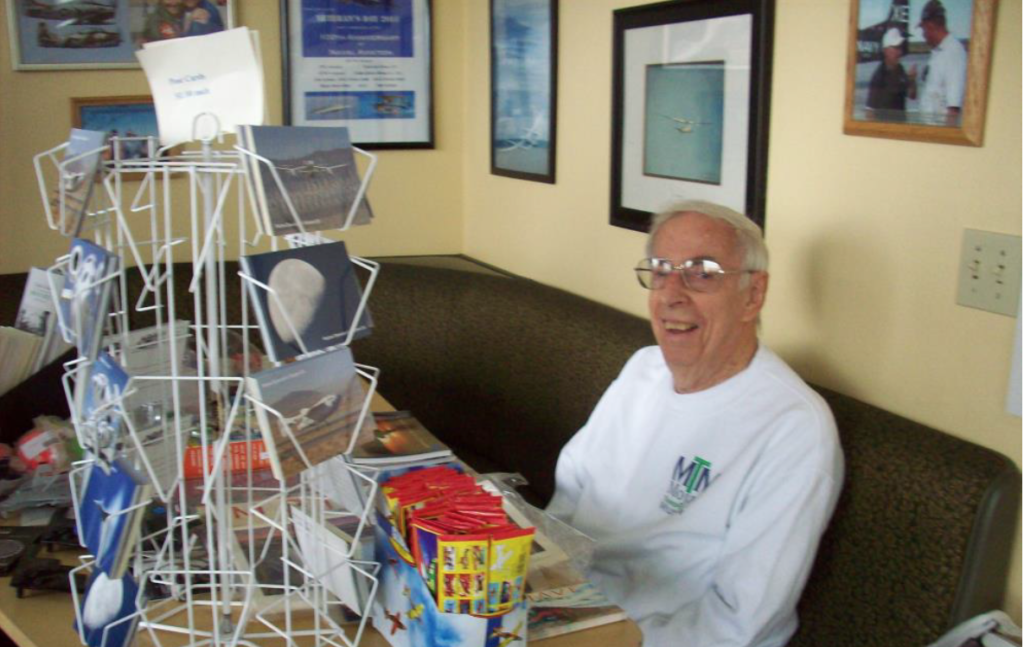 Thank you to Bill Deaver, Steve Rushford and Ursula Finkbeiner for all of your dedicated support for Plane Crazy Saturday.
Lots of pilots took advantage of the good flying weather and came to Plane Crazy and there were quite a few young families on the ramp looking at airplanes.
One little guy, about 18-months old was walking around planting a kiss on each airplane. I loved it! Bet he grows up to be a pilot!
I missed his kiss on the North American T-28B, but you can barely see him standing underneath the airplane.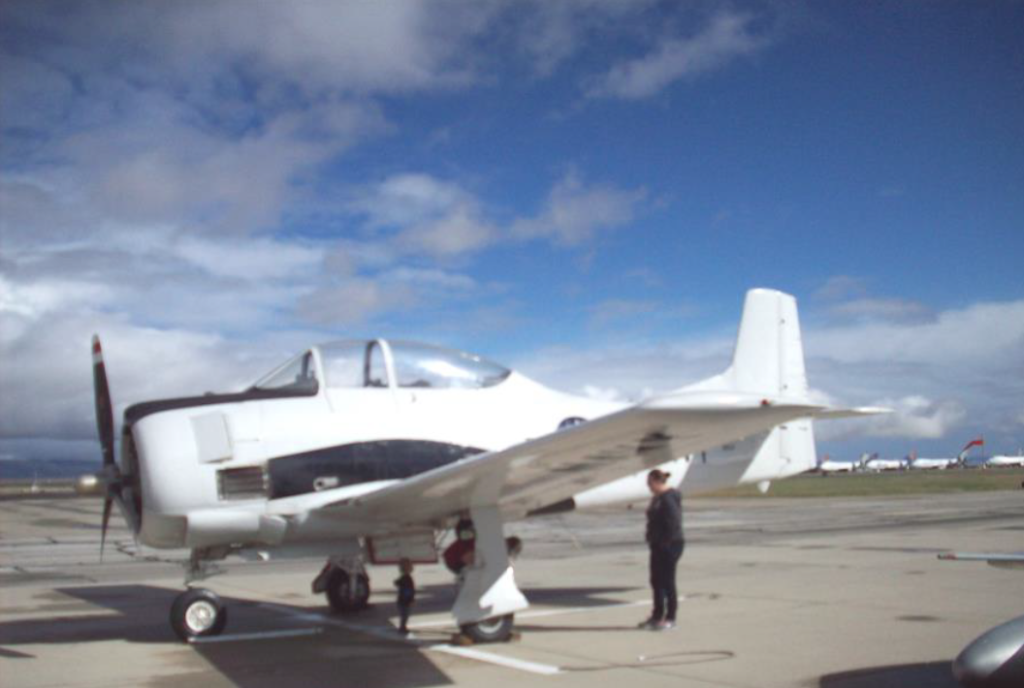 There was a nice example of a Russian MiG-15 on the flightline, next to Al Hansen's F-86. Adversaries during the Korean War. Was difficult to get a good photo of the MiG since it was covered to protect canopy from the rain and stormy weather.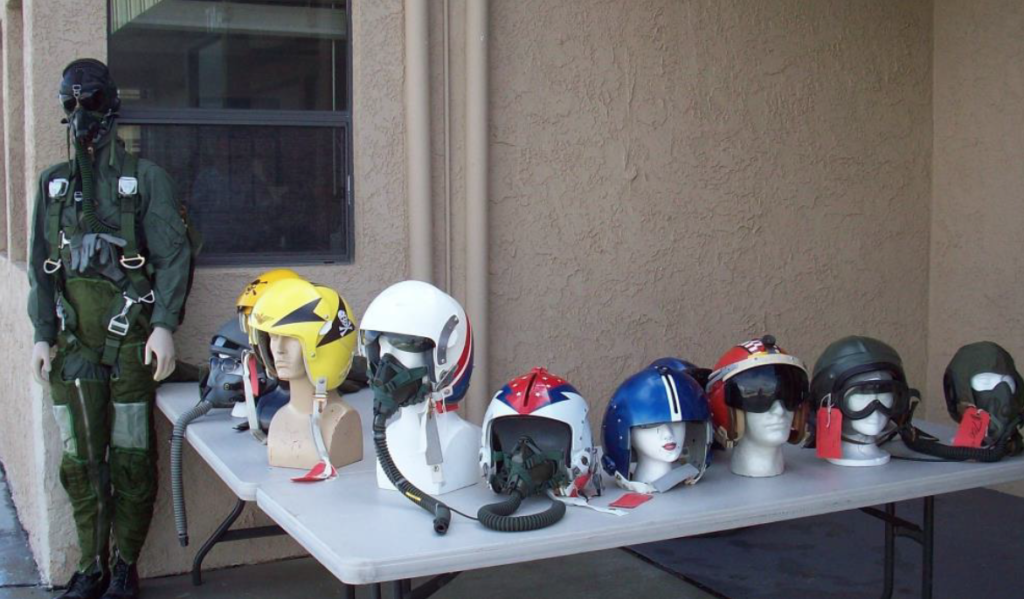 Joseph Capaldi brought an impressive display of helmets, g-suits and other equipment needed by fighter pilots that he has restored and repainted. It's a labor of love. Joseph works at the National Test Pilot School at the east end of Mojave Air & Spaceport.
Dick Ewers flew his 1974 Cessna 210L over from Wm. J. Fox Airfield in Lancaster to hear JB Brown's talk.
Did you know that General William J. Fox, USMC was the man who chose Mojave Airport to be one of five Auxiliary Air Bases for the U.S. Marine Corps during World War II?
Mojave became one of the training centers of Marine squadrons slated for assignment aboard aircraft carriers.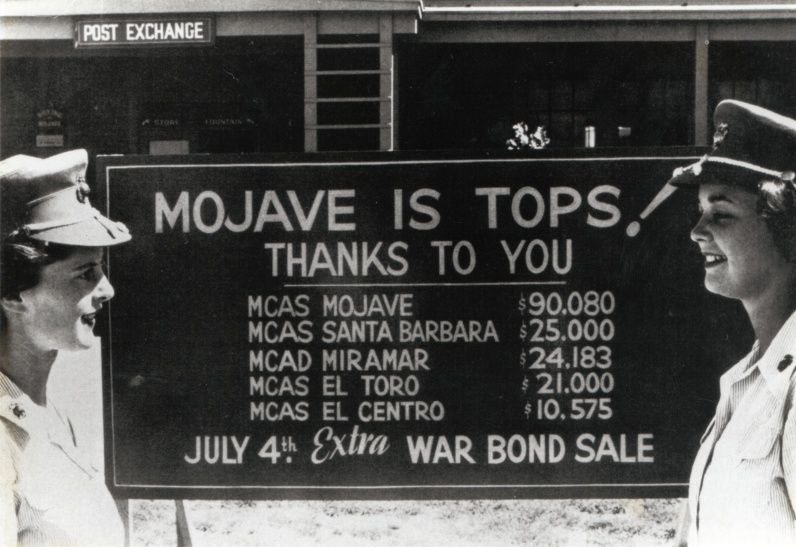 The five auxiliary bases were: MCAS Mojave; MCAS Santa Barbara; MCAD Miramar; MCAS El Toro and MCAS El Centro. Here is a photo showing Mojave bringing in the top money during the War Bond Sale in 1942.
The female Marines ran the control tower at Mojave and the tower and administration building are still standing today.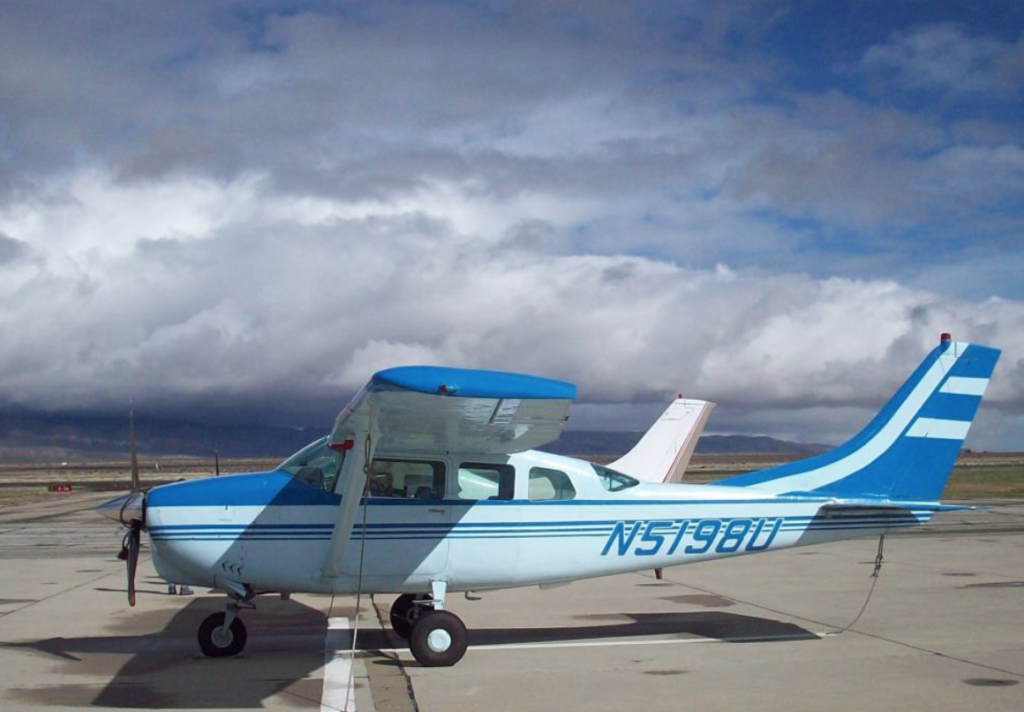 Other aircraft on display was Roy Martin and Ken Ferguson's 1964 Cessna 206.
The Cessna 206 was dubbed the Super Skywagon in 1964. This airplane has a 300-hp IO-520.
Cessna describes the 206 as "the sport-utility vehicle of the air." These airplanes are also used for aerial photography, skydiving and other utility purposes. They can also be equipped with floats, amphibious floats and skis.
The six-seat Model 206 was introduced as a 1964 model and was built until 1986, when Cessna halted production of its single-engine product. It was then re-introduced in 1998 and remained in production until 2008.
Brian Cepaitis flew his beautiful M20J Mooney over from Ridgecrest. When I was a little girl, I thought they had put the tail on backwards! However, I read somewhere that one of the engineers at Mooney Aircraft stated that everyone else has put their tails on backwards! Time for me to do a little research!
Jim Wilhlem flew his Cessna 182 from Tehachapi and I'm sorry I didn't get a photo this month. Several other pilots came who are involved with the Tehachapi Society of Pilots too. I want to be everywhere at once, but just haven't mastered that yet!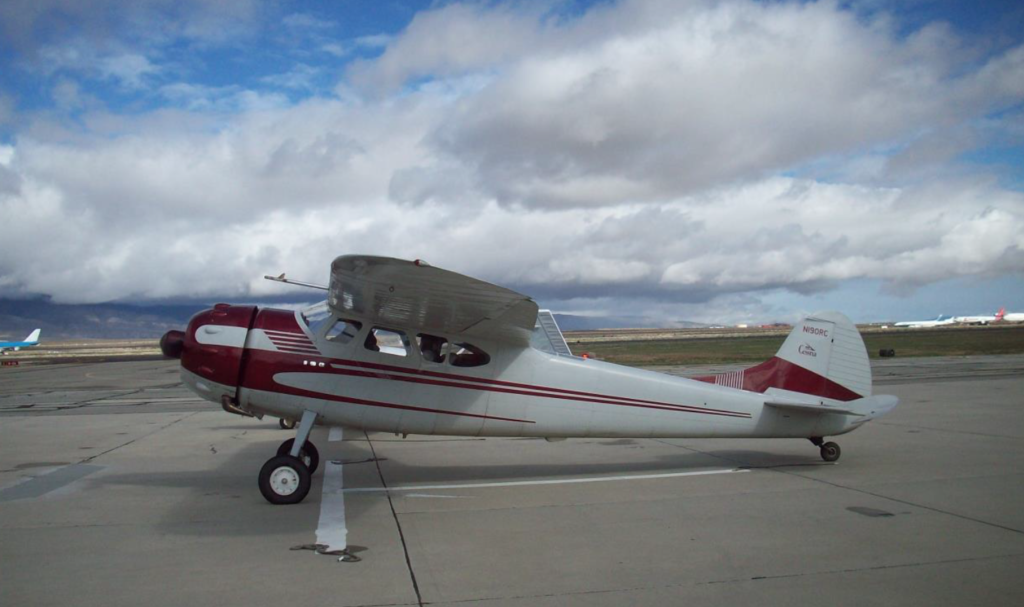 JB's Cessna 190 is powered with a Continental R-670 engine producing 225 horsepower. It sounds wonderful taxiing in. I remember when he took off, Dave VanHoy stopped talking just to hear the round engine's roar.
---
Thank you to our sponsors!
Voyager Restaurant – Mojave  |  Kieffe & Sons Ford – Mojave/Rosamond  |  Thom Lapworth  |  Karl's Hardware – Mojave/Rosamond/Boron  |  Mariah Country Inn & Suites – Mojave  |  Mission Bank – Mojave  |  Rosamond News – Rosamond  |  The Loop Community Newspaper
SaveSave
SaveSave
SaveSave