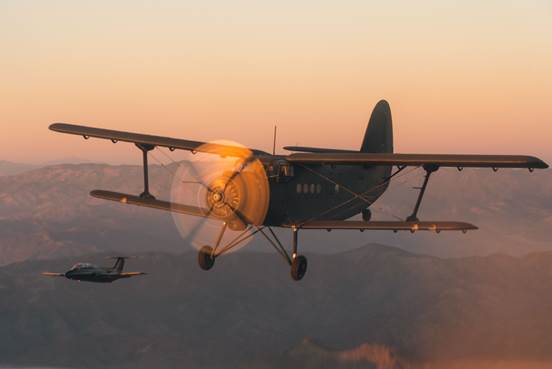 Todd Schultz – Professional Pilot & Founder of Golden Age Flight Museum
March 16, 2022
10am – 2pm
Talk begins at 11am ($2 donation)
RESTORATION OF THE AN-2
Remember the big Russian bi-plane that sat at Mojave Airport for years? Todd will tell us how he restored this giant AN-2 into airworthy condition.
Todd Schultz founded the Golden Age Flight Museum in 2016.  Growing up in an aviation family, he acquired a passion for aviation at an early age.  He never missed an opportunity to fly with his father.  Still in high school, Todd earned his pilot license and now possesses several additional certificates.  These include Airline Transport Pilot and Flight Instructor for single engine, multi-engine, and instrument instruction.  He is also certified in gliders and seaplanes.  His talented mechanical background earned him an FAA Airframe and Powerplant Mechanic certificate.  Currently, he is employed as a captain for a FAA Part 135 aircraft charter company in Bakersfield.  His logbook documents flights in over 100  types of aircraft.  Todd graduated from Utah State Aeronautical University with a degree in Aviation Management.  This additional proficiency prepared him to become a well-rounded pilot.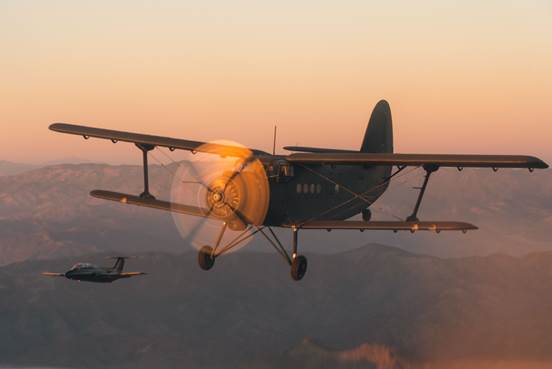 Todd's love of all things aviation, both contemporary and vintage, inspired him to rescue airplanes, gliders, cars, tanks, trucks and related items.  His mission is to restore them to operational condition and put them on display for the public.  In addition, it is important for Todd to share his knowledge base by promoting educational programs, including STEM platforms. This led to the establishment of the Golden Age Flight Museum where things work and fly while exposing youngsters to the world of aviation. Considering the many donations of aircraft to the museum, Todd has earned a reputation as a trustworthy guardian of the past and future.
Talk begins at 11:00 a.m. in MASP Board Room (enter through the Voyager Restaurant)
Seating limited and RSVP required to attend talk.
Please RSVP: info@mojavemuseum.org or 661.342.0604

Donation for talk $2.00
DAY OF INFO
PLEASE NO SMOKING AND NO DOGS OR OTHER ANIMALS ON THE FLIGHT LINE
General Car Parking at Voyager Restaurant (1434 Flight Line # 58, Mojave, CA 93501)
Transient Parking Area – By Old Tower
KMHV – TWR 127.6 WX AWOS-3 (132.225) (661.824.5218)  |  Ground 123.9 Joshua Approach 133.65
www.airnav.com/airport/KMHV or www.mojaveairport.com
Thank you to our sponsors!
Voyager Restaurant (Mojave)  |  Comfort Inn & Suites (Mojave) |  Golden Queen Mining   |  Thom Lapworth  |  Karl's Hardware (Mojave/Rosamond/Boron)  |  Scaled Composites  |  Mission Bank (Mojave)  |  Rosamond News   |  The Loop Community Newspaper  |  Civ-Mil Support Group  |  Mojave Air & Space Port