William B. Scott, Author and Flight Test Engineer
March 18, 2023
10am – 2pm
Talk begins at 11am ($2 donation)
William B. Scott is the former Rocky Mountain Bureau Chief for Aviation Week & Space Technology magazine, author of Combat Contrails: Vietnam. . Stories of many of our flying friends are included in this book, including: Roy Martin, Roy Guthrie, Skip Holm and Ad Thompson.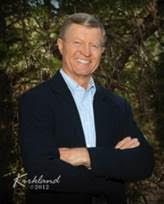 Bill is a Flight Test Engineer graduate of the U.S. Air Force Test Pilot School, he has logged approximately 2,000 flight hours on 81 types of aircraft. He holds a BS degree in Electrical Engineering.
He also served as a civilian FTE/program manager for three aerospace companies: General Dynamics (F-16 Full Scale Development), Falcon Jet Corp. (Coast Guard HU-25A development and certification), and Tracor Flight Systems Inc. (Canadair Challenger development and certification, plus numerous fighter, transport and helicopter test programs).
Bill will have copies of his book Combat Contrails: Vietnam with him. Don't miss this presentation!!!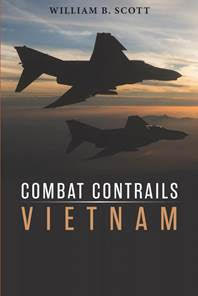 Talk begins at 11:00 a.m. in MASP Board Room (enter through the Voyager Restaurant)
Seating limited and RSVP required to attend talk.
Please RSVP: cathy@mojavemuseum.org or 661.342.0604

Donation for talk $2.00
DAY OF INFO
PLEASE NO SMOKING AND NO DOGS OR OTHER ANIMALS ON THE FLIGHT LINE
General Car Parking at Voyager Restaurant (1434 Flight Line # 58, Mojave, CA 93501)
Transient Parking Area – By Old Tower
KMHV – TWR 127.6 WX AWOS-3 (132.225) (661.824.5218)  |  Ground 123.9 Joshua Approach 133.65
www.airnav.com/airport/KMHV or www.mojaveairport.com
Thank you to our sponsors!
Voyager Restaurant (Mojave)  |  Comfort Inn & Suites (Mojave) |  Golden Queen Mining   |  Thom Lapworth  |  Karl's Hardware (Mojave/Rosamond/Boron)  |  Scaled Composites  |  Mission Bank (Mojave)  |  Rosamond News   |  The Loop Community Newspaper  |  Civ-Mil Support Group  |  Mojave Air & Space Port