Timothy Williams
November 18, 2023
10am – 2pm
Talk begins at 11am ($2 donation)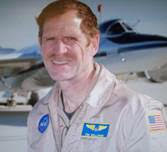 NASA Research Test Pilot – Achievements of X-57 'Maxwell'
Timothy L. Williams is a research test pilot at NASA's Armstrong Flight Research Center in Edwards, California. He flies airborne science and test aircraft and is a team member on test programs, supporting mission planning, procedures and safety-related operational elements.
Williams flies a diverse array of science, research and mission support aircraft at Armstrong. He was the project pilot for NASA's first all-electric experimental aircraft, the X-57 Maxwell, and flies the U-2 high-altitude science aircraft, C20A environmental science research aircraft, F/A18,  T-34C and TG-14 research motor-glider.
Retired from the U.S. Air Force with the rank of Lieutenant Ccolonel, during his military career Williams served as a C-130 commander during multiple campaigns; a U-2 instructor pilot at Beale Air Force Base in California; and a project pilot on the Edwards Air Force Base airborne laser program.
Williams holds bachelors and master's degrees in electrical engineering from the California Institute of Technology. He is a graduate of Class 98B at the U.S. Air Force Test Pilot School at Edwards Air Force Base.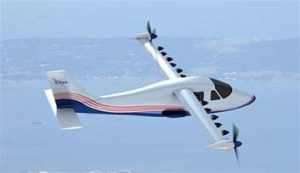 Talk begins at 11:00 a.m. in MASP Board Room (enter through the Voyager Restaurant)
Seating limited and RSVP required to attend talk.
Please RSVP: cathy@mojavemuseum.org or 661.342.0604

Donation for talk $2.00
DAY OF INFO
PLEASE NO SMOKING AND NO DOGS OR OTHER ANIMALS ON THE FLIGHT LINE
General Car Parking at Voyager Restaurant (1434 Flight Line # 58, Mojave, CA 93501)
Transient Parking Area – By Old Tower
KMHV – TWR 127.6 WX AWOS-3 (132.225) (661.824.5218)  |  Ground 123.9 Joshua Approach 133.65
www.airnav.com/airport/KMHV or www.mojaveairport.com
Thank you to our sponsors!
Voyager Restaurant (Mojave)  |  Comfort Inn & Suites (Mojave) |  Golden Queen Mining   |  Thom Lapworth  |  Karl's Hardware (Mojave/Rosamond/Boron)  |  Scaled Composites  |  Mission Bank (Mojave)  |  Rosamond News   |  The Loop Community Newspaper  |  Civ-Mil Support Group  |  Mojave Air & Space Port