The Grit & STEAM Challenge Scholarship was offered to Mojave High School and California City High School Students.  Each school was eligible for a $500 scholarship from Mojave Transportation Museum and Mojave Chamber of Commerce.
Students were asked to interview a local professional about the meaning of PERSEVERANCE and then create a project representing what they learned.
Congratulations to our 2017 recipients:
Matthew Cubero – California City High School
Hannah Mattox – Mojave High School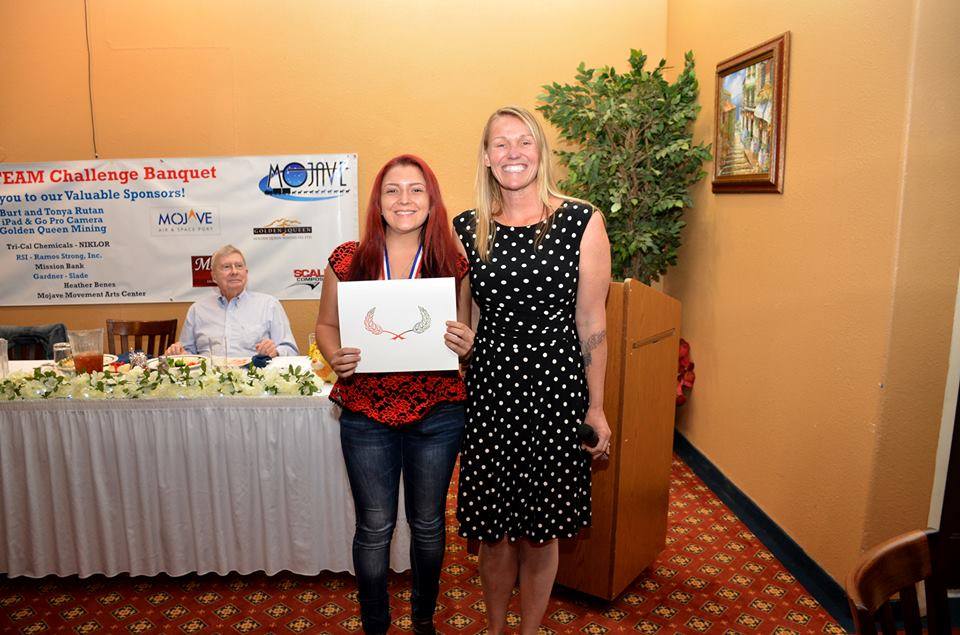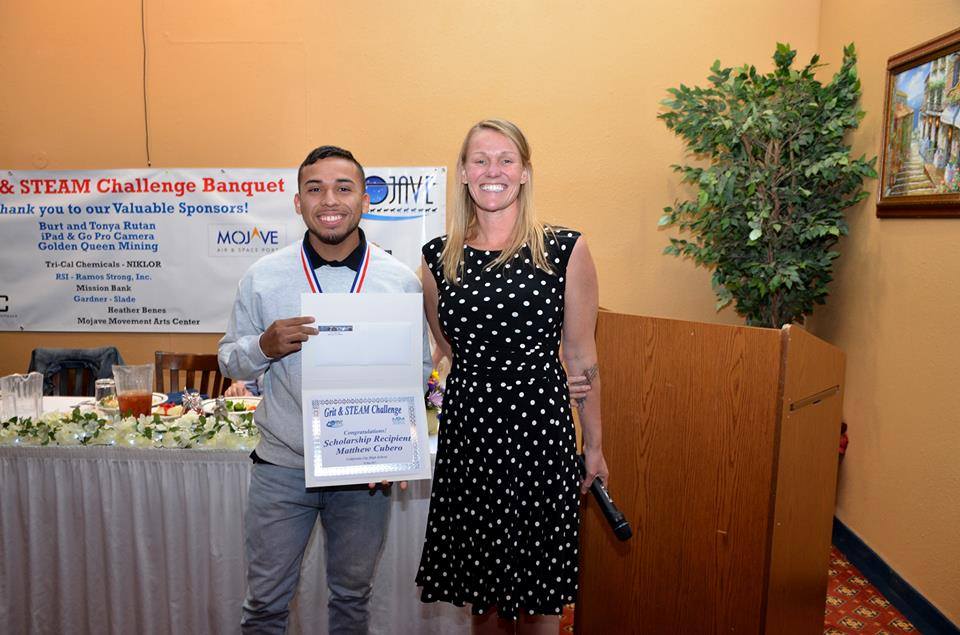 Click here for more information on future scholarship opportunities.
SaveSave